Welcome to A Taste of Travel
The new place for sustainable travel and an organic café in Vevey.

Travel with us
For all tastes !
Some sweet, some spicy (but never bitter!). Some smooth, some crunchy. Some powerful, some delicate. Don't resist the temptation !

Come have a snack
Our organic Café is open
Every day for lunch, a soup or quiche of the day with salad, along with a fresh tart or brownies, coffee or tea, all organic.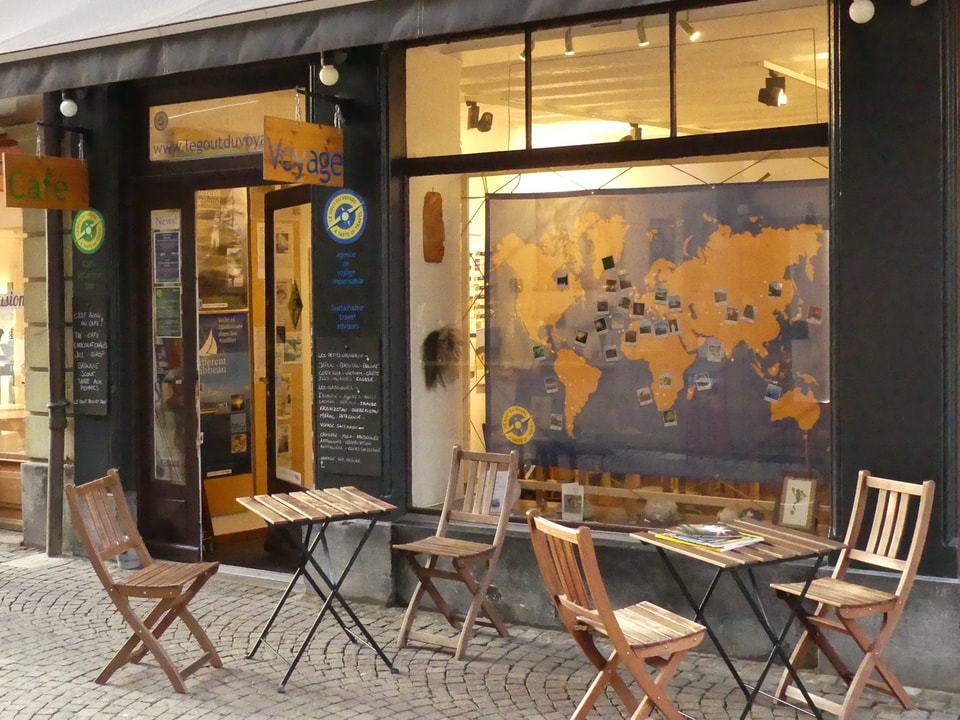 Our customers liked