Organic Café
An organic, local café, and a sustainable travel agent in the same space – is that possible?
At the beginning and for a few years we cooked organic dishes for lunch (which many miss) but the growing success of our vacations naturally guided us mainly towards this side of the business.
With time this atmosphere seems to be very much appreciated, the space is very convivial and relaxing, and our visitors enjoy spending time at A Taste of Travel. It is very enjoyable to plan a trip over a good coffee and an open map in front of you.
Our café becomes, once or twice a month, a place for a presentation of one of our trips, on a particular theme, or perhaps a slide-show. For this keep a regular eye on our Events page or ask to be included in our newsletter listing.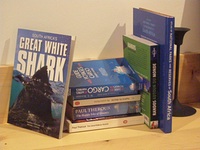 There's no need to book a vacation to come for a coffee and to read what we have on offer, or simply to taste our organic offerings. And there is no need to drink to use our iPads to check our our trips.
And in during the warmer months the small cool terrace on our pedestrian street is there for you.
Our customers liked what they ate