We organize small events (lectures, travel presentations, etc.) related to our business or to responsible tourism in general.
Below is a list of our coming events.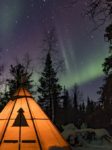 Date: 19/12/2019
Time: 16:00
Duration: 3 hours
Event type: Celebration
Speaker: George & Emmanuel (sommelier and cook, at your service)
Location: At the agency Le Goût du Voyage / A Taste of Travel, rue du Lac 18, in Vevey
Info: Nibbles, mulled wine prepared by Emmanuel, ponche crema by George. We do it ouuuuur way.
Our customers came by