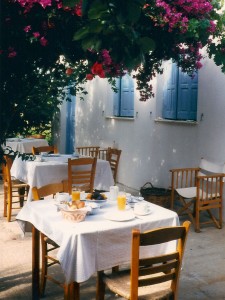 A

Taste of Travel
offers a pension like no other on a Greek island like no other. The island of Skyros has kept its traditions, crafts and lively carnival. The Aegean island has resisted the unbridled development that has plagued some of other Greek islands, cherishing its shores and beaches nestled in the turquoise secret waters — some of the most beautiful to be found anywhere. The Pension Karina is a traditional house with its courtyard covered by bougainvillea with its own orange and fig trees, it is divided into several sections maintaining its own charm of simplicity. There is no air conditioning or no TV here — everyone can enjoy the pleasures of companionship and has the time to submerge into a book.
Length of holiday:
Your choice — but we recommend a minimum of a week
Departure dates:
From April to November
Tempted to go ?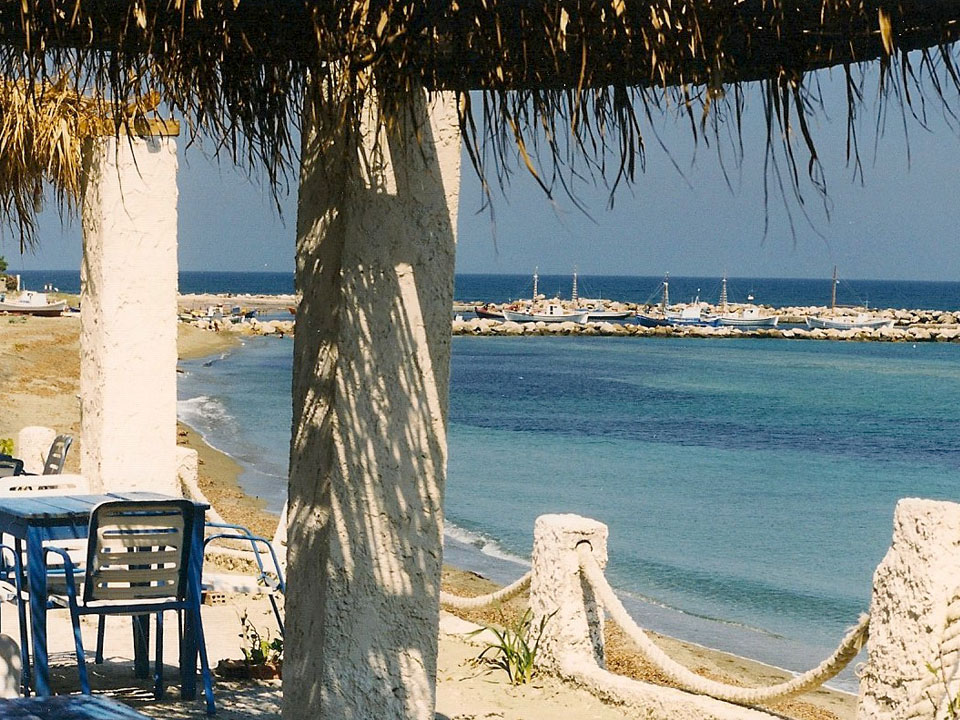 Features of the holiday
| | |
| --- | --- |
| Destination: | Europe, Greece |
| Season: | Autumn, Spring, Summer |
| Responsible travel: | Environmentally-friendly transportation, Local food, Micro-economy, Possible without flight, Small organization, Transportation |
| Travel type: | Relaxation holidays |
| Traveller type: | Couple, Family, Small group, Solo |
| Activities: | Beach, Tour, Walk |
| Accommodation: | Guesthouse |
| Natural environment: | Flora, Horse, Island, Marine fauna, Sea, Seaside |
| Culture: | Archeology, Art, Artisans, Customs, History, Legends, Vernacular architecture |
| Climate: | Mediterranean |
Click on the above keywords to browse other holidays with a similar feature.
Itinerary of the holiday
The itinerary is simple, there isn't one !
You make up your mind on the numbers of nights you would like to have — but enough to unwind —, then the island offers a great selection of small beaches, different areas and small hills that you might like to walk. There are a number of archeological sites and a very interesting museum, a number of small villages you can explore by bike and of course, an authentic and vibrant local life to be enjoyed.
Map
Length of the holiday

Your choice — but we recommend a minimum of a week

Departure dates

From April to November

Price

Rooms: € 100.– per night for 2 persons (with breakfast)
Single occupancy: € 70.– per night (with breakfast)
Children 0–4 y.o.: free
Children 4–14 y.o.: € 25.– per night (with breakfast)
Third child: free
Included with the holiday
the basic price includes a room for 2 persons or a "little house" for 2 adults and 2 children
breakfast
Not included with the holiday