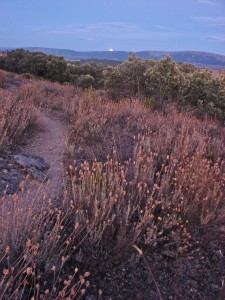 T
he wide open spaces of the Australian Outback often is incorporated into the most beautiful natural parks of that continent. The Spaniards describe these uncultivated lands, where cattle graze and where game abounds, as "Monte". The Spanish Outback is one of the richest areas of biodiversity in Europe. It is also one of the most exotic, with its Mediterranean climate and its many endemic species. The guesthouse is in the Guadarrama National Park, in Central Spain, land deeply marked from the Middle Ages; it has become feral recently — ready to welcome the wolf whose howl sometimes rises in the night-sky of cold January nights. A warring border between the Muslim Caliphate of Cordoba and Spanish Christianity existed for over 700 years, the Sierra de Guadarrama still exhibits this with its fortified villages and reserved people. This region has experienced few changes recently and seems to have been forgotten in the course of modern history.
Length of holiday:
9 days (8 nights)
Departure dates:
Throughout the year
Tempted to go ?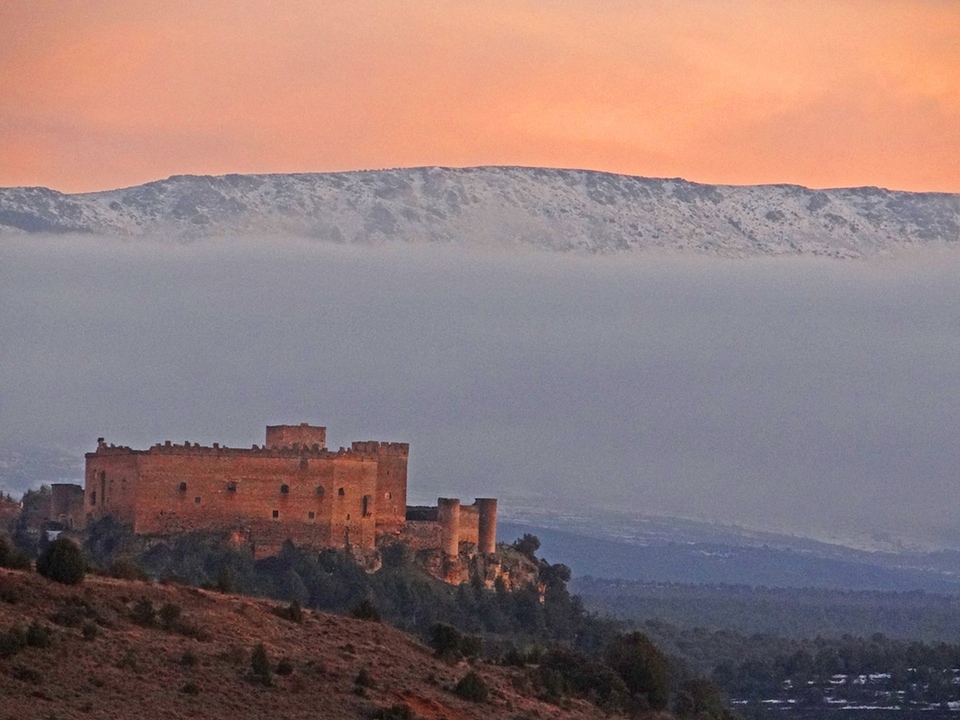 Features of the holiday
| | |
| --- | --- |
| Destination: | Europe, Spain |
| Season: | Autumn, Spring, Summer, Winter |
| Responsible travel: | Environmentally-friendly transportation, Local food, Micro-economy, Organic, Possible without flight, Small organization |
| Travel type: | Active holidays |
| Traveller type: | Couple, Family, More mature, Small group, Solo |
| Activities: | Observation, Swimming, Tour, Walk |
| Accommodation: | Bed & Breakfast, Gîte |
| Natural environment: | Eastern imperial eagle, Egyptian vulture, Eurasian eagle-owl, Forest, Griffon vulture, Mountain, Paleontology |
| Culture: | Artisans, Castle, Customs, History, Medieval village |
| Climate: | Mediterranean, Temperate |
Click on the above keywords to browse other holidays with a similar feature.
Itinerary of the holiday
Day 1 : Train Switzerland–Madrid. Transfer to the gîte.
Day 2 : Day of relaxation and discovery.
Day 3 : Village of Arahuetes, canyon of the Río Santa Agueda, observation of the griffon vulture, the eastern imperial eagle and the Eurasian eagle-owl.
Day 4 : Village of Santiuste de Pedraza and its meadows and cultivated land with a local artisanne.
Day 5 : Visit las Hoces del Duratón and the hermitage of San Frutos, watching Egyptian vultures, Eurasian eagle-owls and choughs.
Day 6 : Visit Pedraza, a medieval town — now a historical monument.
Day 7 : Cuestas limestone endemic flora and geology.
Day 8 : Transfer to Madrid train station. Train to Barcelona and overnight in Barcelona.
Day 9 : Train to Switzerland.
Map
Length of the holiday

9 days (8 nights)

Departure dates

Throughout the year

Price

CHF 1,644.– (1-3 pers.)
CHF 1,380.– (4-6 pers.)
Included with the holiday
7 nights lodging – full board (breakfast, midday pick-nick, supper, organic wine from the gîte included),
all activities described in the itinerary,
transfers from and to Madrid,
a francophone guide,
1 night in Barcelona in a guesthouse or small hotel with breakfast
Not included with the holiday
travel by train to Spain,
travel insurance,
alcoholic beverages,
tips,
personal expenses
There is no video for this holiday at the moment.