J
ust 11,000 years ago Trinidad was part of South America, the island shares its fauna and flora with that continent while Tobago is part of the arc of volcanic island stretching along the Caribbean tectonic plate border extending to the US in the north. You visit three boutique hotels and a campsite on a beautiful beach untouched by any roads. Of course the hotels were chosen for their authenticity. In Tobago, you visit the oldest protected rainforest in the Americas with stunning views from almost every turn. In Trinidad, stay in a old estate house-hotel favoured by orthinologists, nestled in the Northern Range before a two day forest trek to another converted estate house on a leatherback turtle nesting beach on the remote north-east coast.
Destinations:
Length of holiday:
9 days
Departure dates:
November to June
Tempted to go ?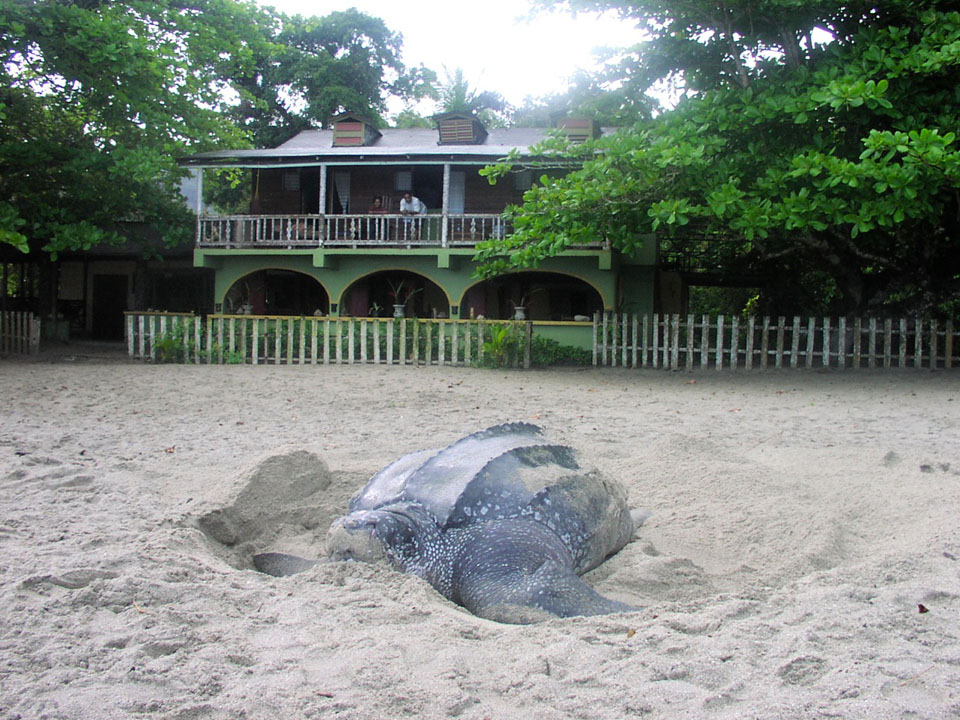 Features of the holiday
| | |
| --- | --- |
| Destination: | Antilles, Caribbean, Central America, Trinidad and Tobago |
| Season: | Spring |
| Responsible travel: | Accommodation, Economy, Environmentally-friendly transportation, Food, Local food, Micro-economy, Small organization, Transportation |
| Travel type: | Mixed holidays |
| Traveller type: | Couple, Family, Small group |
| Activities: | Beach, Camp, Observation, Sport, Trekking, Wellness |
| Accommodation: | Camp, Small hotel |
| Natural environment: | Birds, Island, Jungle, Leatherback sea turtle, Marine fauna, Sea, Sea turtle, Tropical plants |
| Culture: | Architecture, Colonial style, History |
| Climate: | Tropical |
Click on the above keywords to browse other holidays with a similar feature.
Itinerary of the holiday
Day 1 : Arrival in Tobago, transfer to your hotel in Speyside in the north of the island.
Day 2 : Guided tour of the Tobago Forest Reserve
Day 3 : Internal Flight from Crown Point (Tobago) to Piaco Airport (Trinidad), transfer to your hotel in the mountains of the Northern Range.
Day 4 : Birdwatching from the veranda and a guided walk through the estate and surrounding forest.
Day 5 : Hike to Tacarib beach and overnight in tents.
Day 6 : Hike on to Matelot and transfer to your hotel in Grand Rivière.
Day 7 : Explore the site and observation of nesting leatherback turtles, late at night till dawn.
Day 8 : Short hike to look for the highly endangered Pawi or wild turkey.
Day 9 : Transfer to Piarco Airport by a magnificent road.
Map
| | |
| --- | --- |
| Length of the holiday | 9 days |
| Departure dates | November to June |
| Price | Price per person in a double room: from CHF 2,780.– |
Included with the holiday
all transportation during the 9-day stay on the islands of Trinidad and Tobago
Trinidad-Tobago domestic flight
7 nights boutique hotel in double room (3 hotels)
a camp on the beach
all meals
hiking guides
Not included with the holiday
flights to and from Switzerland
holiday insurance (highly recommended)
There is no video for this holiday at the moment.