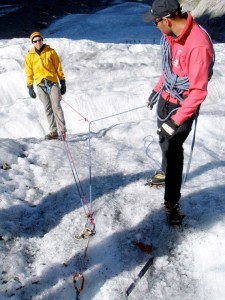 D
reaming of conquering an Alpine peak ? The well known and busy treks include the Matterhorn, the Mont Blanc and the Haute Route between Chamonix and Zermatt. However there are many others that are just as spectacular but without the crowds — we offer these for all round value as an experience. A beginner, or an experienced climber ? Whatever your level, we have a range of suggestions. From an initiation into alpinism over 4 days while staying in cabane, or a highly technical mountain ascent, to a difficult hike.
A Taste of Travel
works with fully trained mountain guides whom we know personally and have trekked with. If you are truly serious about high mountain trekking and climbing in the Swiss Alps let us know.
Destinations:
Length of holiday:
Depending on the chosen variation
Departure dates:
From July to September
Tempted to go ?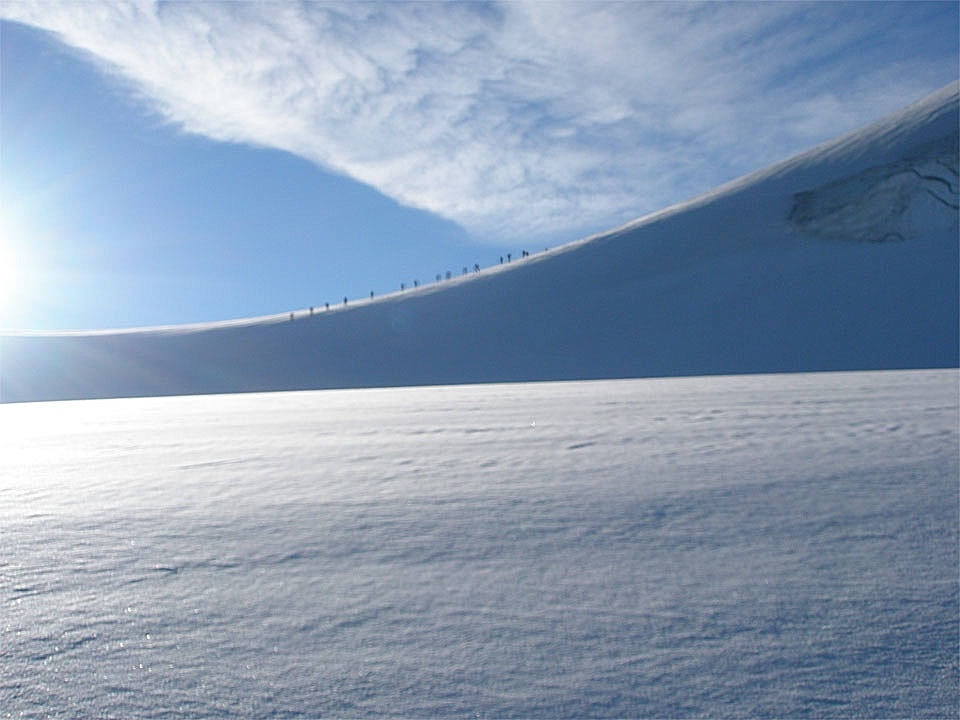 Features of the holiday
| | |
| --- | --- |
| Destination: | Europe, Switzerland |
| Season: | Summer |
| Responsible travel: | Environmentally-friendly transportation, Possible without flight, Transportation |
| Travel type: | Sports holidays |
| Traveller type: | Couple, Small group, Solo |
| Activities: | Mountain climbing, Sport |
| Accommodation: | Mountain hut |
| Natural environment: | Chamois, Glacier, Ibex, Marmot, Mountain |
| Culture: | |
| Climate: | Alpine, Cold |
Click on the above keywords to browse other holidays with a similar feature.
Itinerary of the holiday
Suggestion 1
Initiation on Alpinism on the Glacier du Trient (close to the Mont-Blanc Massif). Over four days in a dream landscape at over 3000 metres in altitude, you learn the basics of Alpinism – walking on the glacier, use of crampons & the ice axe, and climbing techniques. Overnights are in the high altitude cabanes. This is an ideal initiation for the physically fit.
Suggestion 2
Three days — two summits. In the region of the Grand-Combin massive in the Val de Bagnes, two summits in excess of 3,700 metres with a fantastic view of the Mont-Blanc Massif. Overnights in the high altitude cabanes. These ascents are for those who have already trained in Alpinism (use of crampons and ice ax), and are comfortable in the rock and land off-trail, with a good physique.
Suggestion 3
A hidden summit — Le Vélan (3,727 m.) A superb ascent over two days, an overlooked classic in the Grand-Combin Massif region. This is for climbers with good experience of Alpinism – use of crampons & the ice axe with a good technical ability in rock climbing and a high level of fitness.
Possible extension: The majestic Grand-Combin.
It is possible to continue with an ascent of Grand-Combin summit along the Meitin arête for experienced mountain climbers.
Map
| | |
| --- | --- |
| Length of the holiday | Depending on the chosen variation |
| Departure dates | From July to September |
| Price | On estimate |
Included with the holiday
Depending on the choices you make. More information will be given to you when we define your customized programme.
Not included with the holiday
There is no video for this holiday at the moment.